Nights under the stars in a French cabin with a private outdoor wooden hot tub
From 225€

Weekend getaway under the stars
This unusual cabin designed to sleep under the stars will make for the perfect relaxing getaway. Wake up to the sounds of the creek and the singing of birds each morning. If you want to escape from urban life : this will be the perfect place to enjoy quality time with your loved one. Have a spa break in this lodge and its private wooden hot tub with a view. On the deck outside, relax and enjoy the feeling of nature. 
Nordic hot tub with a view
Climb up to the mezzanine comfy bed to look for the stars with your beloved.
After a good night sleep, in the morning The jacuzzi is a lovely way to relax both in the summertime and winter
Waking up without an alarm, eye half open, realizing that you do not have to get out of bed. French breakfast with hot croissants, a baguette, jam and fresh orange juice.
This is an experience unlike any other! Sleep under the stars, Enjoy the sea, the sky and the rocky islands comfortably from your own bed.
Connect with different elements of nature in a spectacular way and enjoy a truly once in a lifetime experience. No matter what the season or the weather, your stay at one of our glass houses will for sure be unique.
Sit by the lake and look at the serene scenery, enjoy the tranquility of the nature, taste pure Arctic food, walk in the surrounding woods and relax in the warmth of a wood-heated sauna. Rent our cottage and we will guide you to the traditions of Finnish cottage life, and you can live like a local during your stay.
closer to nature, listening to the birds singing or the waves hitting the shore outside, smell the flowers and the sea. In winter season you will have a good chance to spot the northern lights from your bed and in the summer check out the mid-night sun.
Relax! You are in holiday.
All of them are well-equipped and have everything you need to enjoy genuine outdoor life.
SBeing able to take a bath in the morning, evening, and then even again later at night was really special. The cabin was warm, cozy and had everything we needed, including a shower, stovetop, coffee machine and refrigerator/freezer. The bed was very comfortable, and it was amazing to look up at the stars at night, and the foggy tree-tops in the morning. A truly unique experience.
As the trees start to blossom and the flowers start to bloom what better place to enjoy nature than La Maison de l'Omignon ?
Video
Parenthèse de nature dans une cabane insolite
This cabin-spa is small but very well designed and equipped for a comfortable stay : a mezzanine bed for 2 with a window on the roof to look for the sky, a small living-room downstairs, a well-equipped kitchen with fridge, electric heaters and the heating system, shower and toilet. The cabin includes a large deck that can be used in good weather to relax with sunloungers or eat on the table. The outside feature includes a private nordic bath on the deck.
Bain norvégien
The nordic bath will be ready at right temperature (39 degrees) upon arrival. Weau feu de bois avec une température de 39/40°. Nous le chauffons à votre demande pour que vous puissiez en profiter à tout moment, le matin au réveil ou après une promenade. Nous vous fournissons également du bois pour entretenir le feu.
Kitchenette équipée
La kitchenette est entièrement équipée pour faire la cuisine avec un frigo, plaques électriques, vaisselle et ustensiles de cuisine, cafetière, bouilloire, produits de base (sel, sucre, moutarde…). Sur place : boutique de produits de terroirs, possibilité de repas et épicerie dans le village.
Linge de toilette fourni
Le linge de maison est compris dans le prix de la location. Le carré d'étoiles est équipé d'un séche-cheveux.
Lit fait à l'arrivée
Le lit en mezzanine est ouvert sur un dôme pour observer le ciel et sera fait à votre arrivée.
Chauffage et électricité
Le carré d'étoiles est équipé en chauffage et électricité. Il est possible d'y séjourner toute l'année.
Jumelles astronomiques
Idéales pour observer, depuis la terrasse, la lune et ses cratères quand elle pointe le bout de son nez…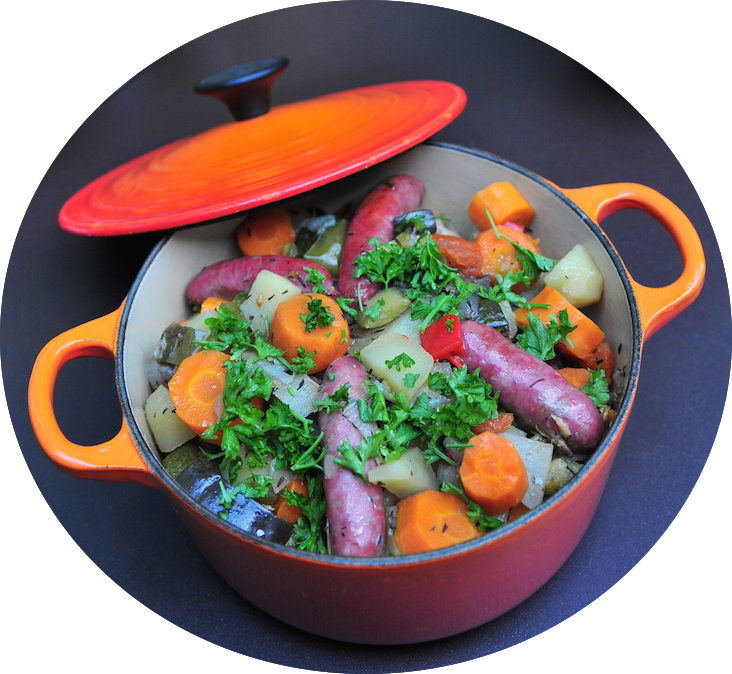 Pas envie de ressortir ? Nous cuisinons des repas locavores en cocotte Le Creuset (car elles sont fabriquées non loin d'ici), que nous portons au carré d'étoiles. Au menu : mijoté de légumes et de viande, Rollot de Picardie et tarte à la vergeoise.
Tarif : 20€/pers. boissons comprises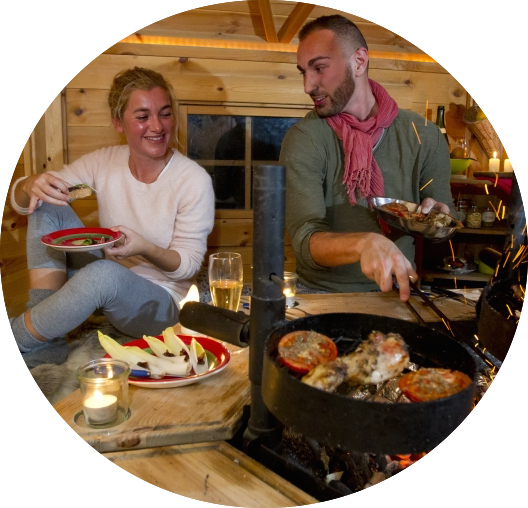 Découvrez une autre expérience scandinave en réservant un repas-grillades dans le kota finlandais. C'est dans une petite cabane hexagonale avec un foyer au centre, que, rien qu'à-deux et bien au chaud, vous profiterez de votre soirée de fête.
Tarif : 60€/pers. (repas, boissons, chalet privatisé).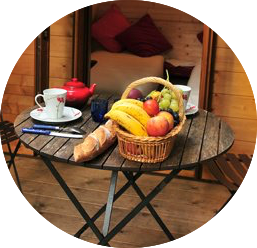 Nous vous proposons un petit-déjeuner avec le pain et les croissants frais livrés au carré d'étoiles. Dans le carré d'étoiles, nous vous aurons mis beurre, confitures maisons, jus de pomme de notre producteur, fruits, chocolat, lait, thé, et café.
Tarif : 8€/adulte, 5€/enfant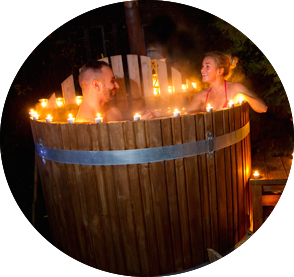 Très populaire dans les pays scandinaves, le bain scandinave est un nouvel art de vivre en extérieur. Excellent moyen de se relaxer, de s'évader du quotidien et de lutter contre le stress.
Le carré d'étoiles Castor dispose de son bain nordique privatif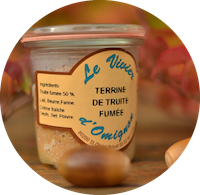 Paniers gourmands
Sur place, une boutique de produits de terroir avec lesquels vous pouvez composer vous mêmes un panier ou choisir parmi nos deux formules: panier "Oppidum" ou panier "Omignon".
Tarif : 20€ ou 30€ (pour 2 personnes)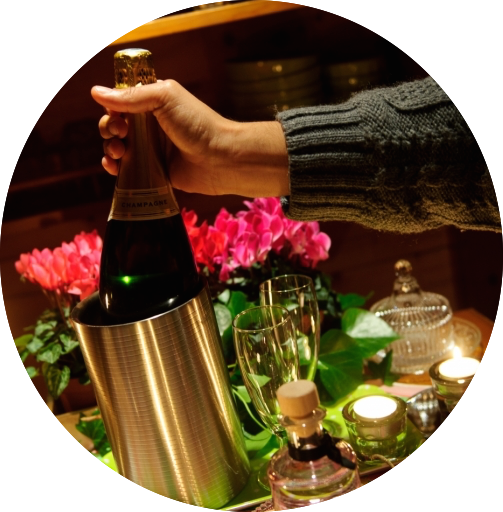 Décor romantique
Surprenez votre moitié : nous décorerons votre carré d'étoiles avec un bouquet de fleurs, des bougies, et vous partagerez une bouteille de Champagne en amoureux.
Tarif : 40€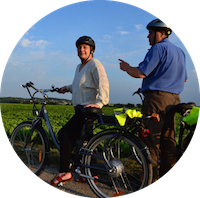 Vélo
Partez à l'aventure à vélo. Nous proposons plusieurs balades en VTT ou en Vélo Assistance Électrique.
Tarif : 5€/pers. ou 10€/pers. pour les Vélos Électriques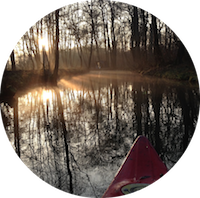 Échappez-vous le long de l'Omignon en canoë. Faites durer la balade selon vos envies : de 30 min à 2 heures.
Tarif : 5€/pers

La Maison de l'Omignon is located in the small village of Vermand, in northern France :
2h from Paris
2h from Bruxelles and Calais
1h15 from Lille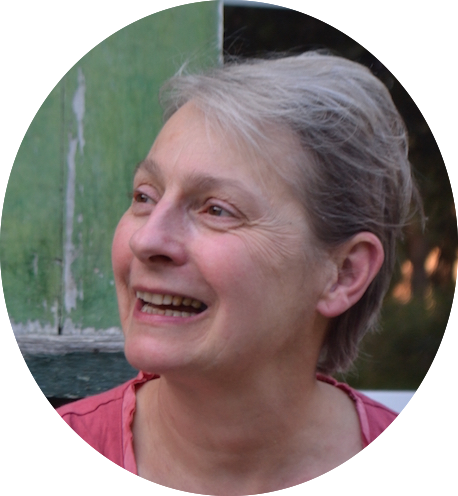 Need some help ? Nicole is here to answer your questions. Do not hesitate to call or message her.
Call - +33(0)6.20.04.29.30
Pricing : 
| | | | | | |
| --- | --- | --- | --- | --- | --- |
| | 1 night | 2 nights | 3 nights | 4 nights | 5 nights |
| Week from sunday to thursday (included) | 225 € | 390 € |  535 € | 660 € | 765 € |
| Weekends, public holiday and from 13/07 to 18/08 | – | 450 € |  595 € |  720 € | 825 € |
Price includes the wooden heating of the bath during all the stay. 
Package "Spa break under the stars" 495€
2 night in the cabin spa "Castor" with the nordic private bath and view on the river,
access to the private Nordic bath heated by us at any time during the stay,
the fridge filled upon arrival with the first meal prepared (local products of Picardy),
breakfasts included,
a canoe ride for 2 along the Omignon
a bike activity for 2 to discover the surrounding countryside
To book this package, select your dates of stay and then the price "Spa break under the stars".