Holidays at the river's edge

Undiscovered France far away from the crowd

Family stopovers

Make the stopover part of the journey near the channel tunnel.
The best place to stay on your way back to eurotunnel. Book a stay in northern France :


Découvrez notre séjour famille avec jeunes enfants.
Réservez votre séjour romantique !
Microadventuring in Northern France
Located in the French countryside of Picardy, close to Belgium and Paris, we welcome you in our bucolic wildflower meadow site surrounded by trees and the winding river "Omignon". Enjoy a relaxing holiday away from hustle and bustle and try something different in one of our unusual accommodations: the gypsy-caravans, the "carré d'étoiles" or the cabins-POD.
Each of them tells a story where you can enjoy a unique adventure: Romantic Églantine, Bucolic Pâquerette, Wandering Capucine, Artistic Iris, Angélique "The roaring twenties", the Céleste, Violette, Ondine and Sylvestre cabin.
You'll spend a unique rural retreat at the river's edge in one of our off-grid cabins. The place is perfect for a romantic getaway near Paris, a stopover on your way to Calais or for a weekend spa break.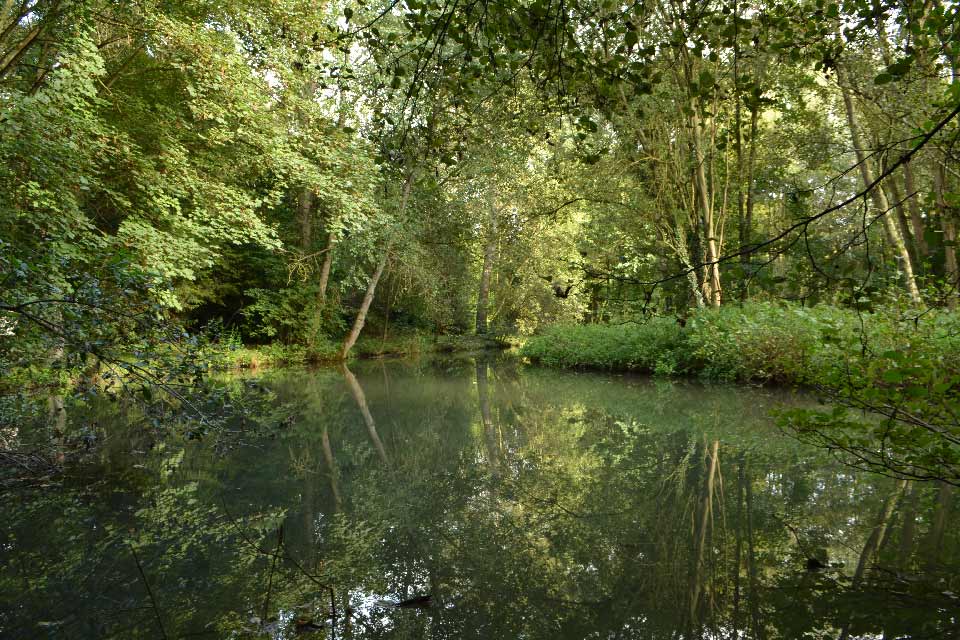 Getting around
We are located in the beautiful Northern region of France, in a small peaceful village called "Vermand".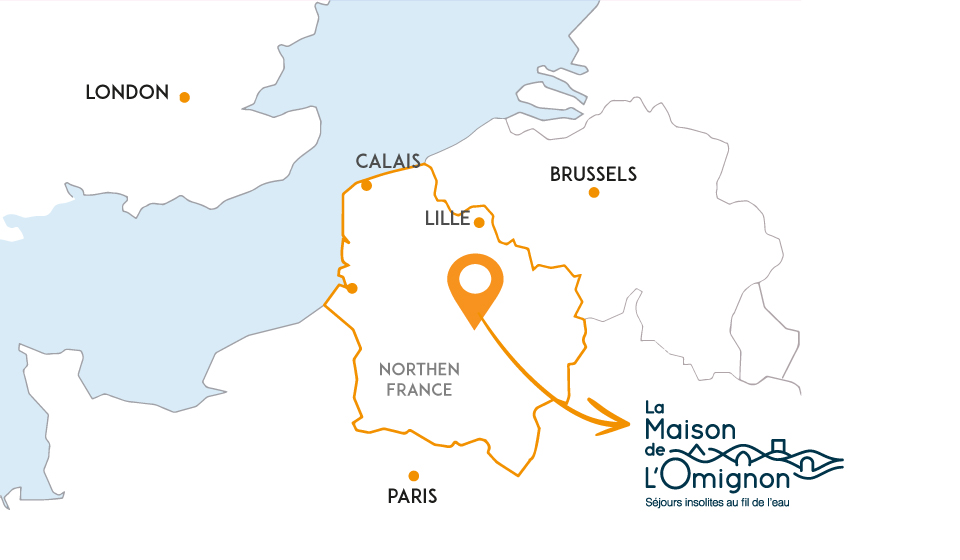 We are just a few minutes drive from the city Saint-Quentin with its beautiful Art-deco architecture. The village of Vermand offers a nice walk in its gallo-roman fortifications.
Perfect for stopovers and breaks from the road
2 hours drive from Paris
2 hours drive from Calais and the Channel ferry ports
2 hours drive from Brussels
next to the highway A26
3 hours drive from the Luxembourg border
4 hours drive from Amsterdam